I cant believe Ben is eight years old already .
It seams like time is slipping by way to quickly.
It seems like yesterday he was a tiny baby helpless in the NICU with so many tubes and machines hooked up to him.
Now he is so strong and healthy.
Ben is so excited to turn eight years old.
He choosing to be baptized a member of the church of Jesus Christ of later day saints on Saturday.
Ben is super excited to be joining cub-scouts as well.
He has been attending pack meeting since he was a newborn and has been waiting for the day he gets to be a scout .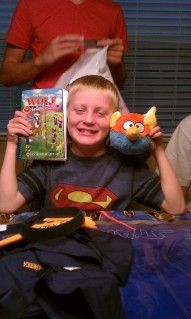 Today was his first scout activity and he was over the moon excited I think he also like the fact that I will be his leader.
For his birthday he got his scout shirt, belt and scout book he was so thrilled.
His sister Mylissa gave him this an angry bird he was thrilled about that too.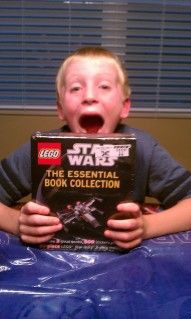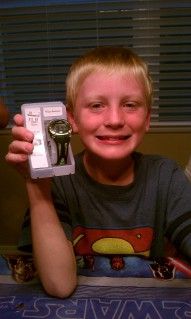 He also got a funny shirt a spoof on a Darth Vader Dark Chocolate and a star wars mug set and star wars book set with a Lego Xwing fighter.
Yes the boy loves Star wars.
All his decor was Star Wars too.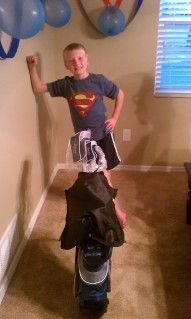 I think his favorite gift was his golf clubs and golf bag.
Now he can go golfing with his dad and Brothers.
We just love our Benny boy I could not imagine life with out him.
Happy Birthday Benny boy!