So we have been trying to make the best of this unexpected vacation in Tok.
We are staying in a cute cabin ,we went to a sing a long at the cabins lodge last night and we have been BBQing hot dogs and hamburgers.
Dale even made pancakes and bacon for breakfast on the grill.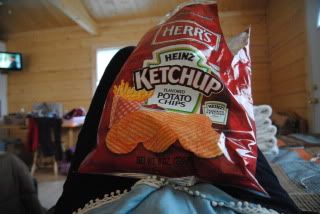 I have fallen for some of the locoal food Ketchup chips, I am not a big chip eater but these bad boys are yummy.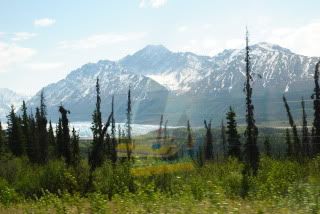 The sights aren't half bad either.
Hopefully late tomorrow we will be back on the road.
PS. Happy 21st to my oldest Kadie she just happens to be stuck up here with us.
Hopefully we can find he a cake.