Tonight we spent the night hanging out with our neighbors eating hot dogs and hamburgers enjoying the last weeks of summer before school starts again.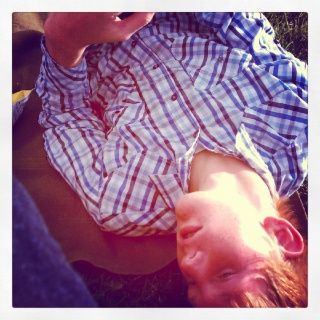 Garrett likes to act like a goober when I try and take pictures with him despite him being a goober I like how this shot turned out.
Ben was enjoying the band while playing a little air guitar he was cracking Dale and I up he was so into it he did not even know we were watching along with everyone sitting around us.
We kept hearing look at that cute little boy playing air guitar.
I always try and take a picture with Dale while we are out Benny evidently felt he needed to join us.
Mylissa was at the park too hanging with her friends they came and hung out with us for a few minutes then were off to do bigger and better things.
Time is slipping by so quickly I really cant believe how old she is getting.