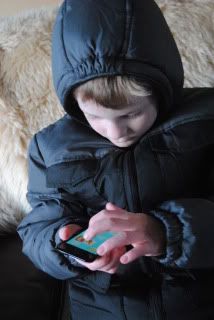 Ben is so slow getting ready for school in the mornings.
So I bribe him with time on my i touch.
It's amazing how fast he will get dressed and in his snow gear when he knows he is getting a reward.
drives me nuts I wish he would have the motivation on his own.