I made this fabulous blankly yesterday out of fun designer fabric and Chenille My favorite snugly fabric.
It was so easy peasy as easy as making a
Burp rag
Here is what you need
1 fun fabric
1 yard of Chenille
a sewing machine
thread
sciors
First cut the selvage edge off the fabric.
Then take the piece of fabric and cut the chenille the same size as the fabric.
It's aproxsemently 34X34
Pin the 2 pieces right sides together then sew a 1/4 seam all the way around leaving about a 2 in opening in the middle so you can turn it.
Once you have turned it sew a 1/4 in seam all the way around the fabric
closing the opening.
It is super easy and super cute when your done.
I loved this one sew much that I think I am keeping it for my self!
I will be making some more to send to my good friend Shaina
She is asking for donations for blankets to take to the Denver's children's hospital where here sweet baby Kimble received excellent care before and after his heart surgeries.
You can read all about at the link below.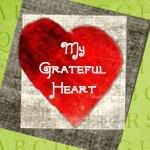 I encourage you all to make some blankets and send them to Shaina or make some blankets and take them to your local children's hospital!