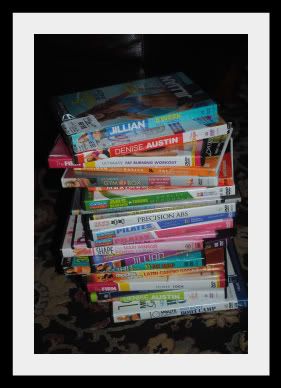 With all these work DVDs you would think I loved working out.
The truth is I hate working out.
I do it because I have too but for some reason I am always buying new work out DVDs.
My husband says I am obsessed with them.
Who know maybe I am.
I just bought 2 more the other day.
So spill your beans do you love working out or hate it?