Ben and one of his many cute moments.
Last night He was playing legos in his room before bed time an I noticed a very large Lego space ship.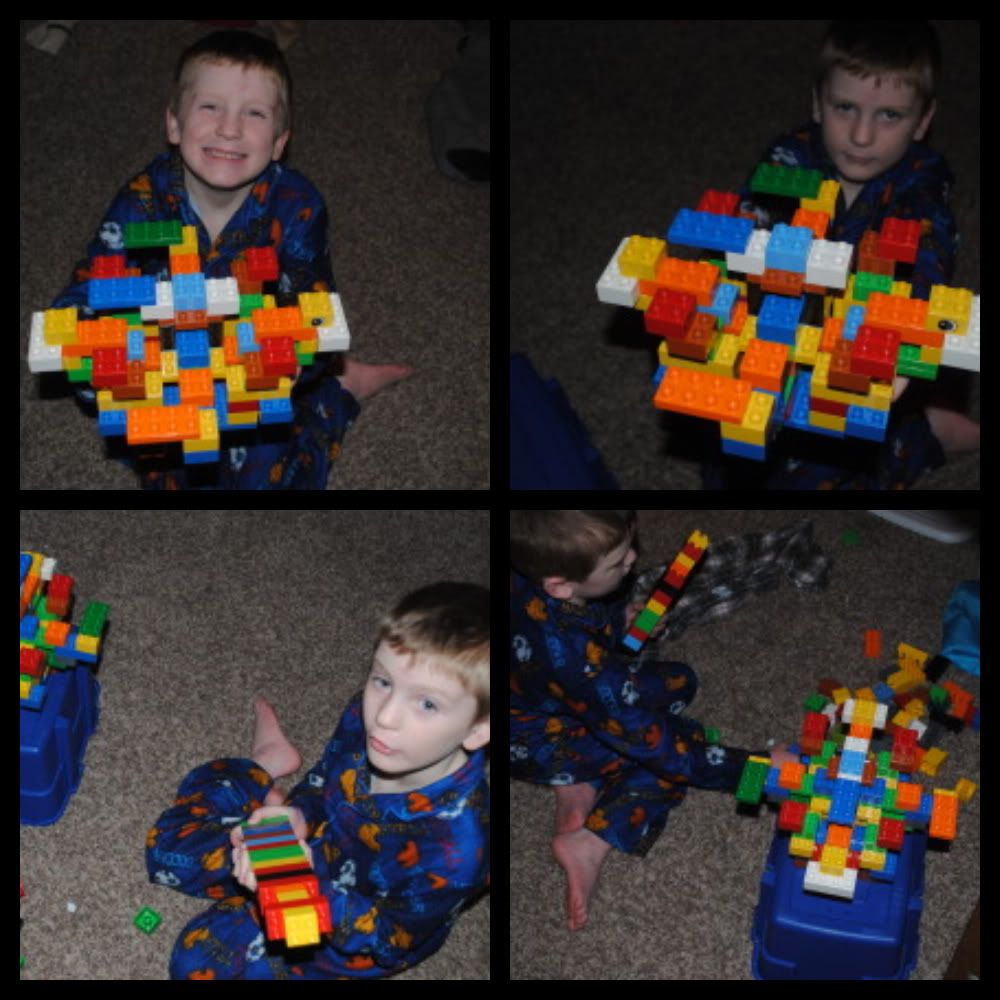 I said to Ben " That is an awesome space ship you made."
He replied Dad made it " I never knew Dad was a Lego artist."
Dale is proud of his new title even if it's just Ben that thinks it.