It was only 3 years a go that my kids were still little and needy I was running from point A to B constantly I had 6 kids in 4 different schools I was always exhausted by the end of the day.
Now my kids are getting bigger and leaving the nest.
I never thought this day would com so soon.
Just 7 months a go Kadie left the nest it was hard and sad and I miss her.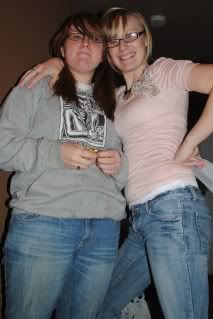 This week it was Shelly's turn.
She is moving into a house with 2 of here friends and a 90 year old man.
Sounds weird I know but one of her friends grandfathers was living a lone and asked if she would move in with him. She was already in the process of getting an apartment with 2 friends. So lucky them her friends mom agreed that all 3 of them could move in to take care of her Father.
Shelly has been cleaning and decluttering the neglected upstairs where they will be living for the last week.
Yesterday they finally moved in.
I am really sad she is out of our house but excited for her and this new step in her life.
As for my little nest it seems weird to only have 5 kids running around.
It is even weirder cooking for 7 instead of 9.
I am glad I have at least 3 years before Mylissa will want to leave.
My advise to all of you with little ones enjoy your time with them now, because they will all be grown up before you know it.