It's been super warm for this time of year here in Alaska as a result we have lots and lots of ice puddles.
Today Garret had tons of fun jumping in them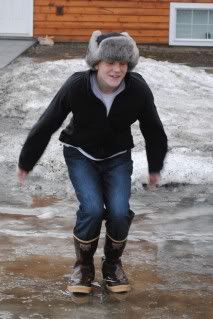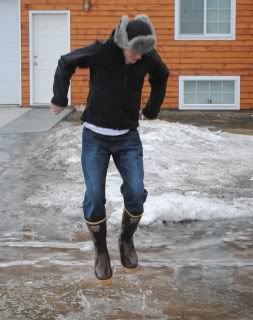 And we are done.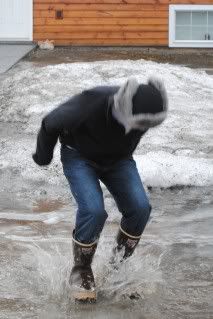 This was my favorite shot!!
I love that my 12 year old too cool for you boy still likes to be a little kid.
The shots are a little blurry but I love each one of them.
So what's the weather like in you neck of the woods.
It's ben a warm 47 here for the last coupel of day rather strange for this time of year normaly it's 10 below.