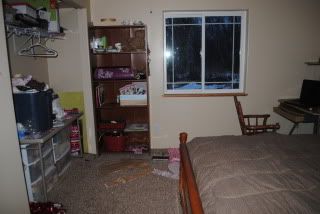 I am in the process of turning Shellys old room into my crafty haven.
It will double as our guest room.
I have tons of plans for this space and can't wait to decorate it.
I was going to wait because we hope to be moving but I can't stand living in limbo.
Dale told me last night that I should start decorating it with pieces that I will want to keep.
So I will, it will make me happy and believe me living in the limbo that we are right now I need some stability and peace.