I am dying to redecorate I love my red wall and my brown leather furniture but I have out grown it. So I have picked out a color palette and I basically know what I want to to I just need to know where I am going to be redecorating, whether it is here or Colorado.
Here is what My living room looks like now ok a few years a go the only difference is I have brown beadboard on the red wall and I don't have the oak entertainment center up right now but I am going to paint it and use it in my new decor.!
Oh ya I have wood flors know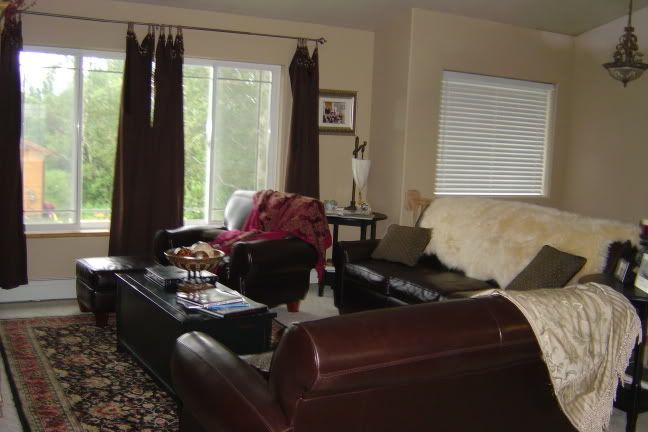 This is the color palette I want to use
So my idea is Tiffany box blue walls with white bead board and chair rail.
Floral curtains with red and the tiffany box blue.
I plan on getting a red leather sofa and that's as far as I have gotten.
I will have white and black accent furniture and lots of fun pillows.
So what do you think of my color palette