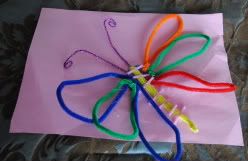 Madeline has been very creative lately she has been spending her evenings making art.
This is something she made me last night and left it on my bed so I could see it when I got home.
She is such a sweet little girl , I can't believe she will be ten in 12 days.
I remember giving birth to her like it was yesterday!