I was asked by a reader if I had an easy hot pad pattern?
I emailed her back and said yes I do and she asked if I would make tutorial for it.
So here it is.
Here is what you need.
Chenille
Heat resistant padding
a cotton fabric
sewing machine
cutting mat
something to cut with
thread
Next cut the cotton fabric, chenille, and the heat resistant padding in to the size you want it.
These ones I made 10x10 I also like to make them 8x8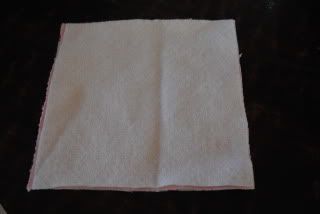 Once cut place the chenille an gotten fabric right sides together, then place the padding on top.
Pin all the way around if you like leaving 2 inches space for turning.
Then sew a 1/2 seam all the way around again leaving a 2 in opening for turning.
Once you are done sewing turn.
Once turned iron the 2 inch opening down pin then sew a 1/4 seam all the way around making sure you catch the opening.
Then sew a line from corner to corner diagonally making an X.
Walla you are done, it took 20 mins to make all 3 including cutting out and winding bobbin thread.
Email me if you have any questions or if you make these I would love to see your creations..