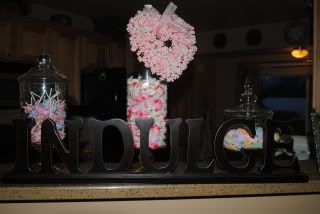 I love this word!
I also love my candy jars and so do my kids especially when I fill them up with candy goodness.
I think they are timeless and one day I hope to see the wonder in my grand kids eyes as they come over and see all the pretty candies in the dishes.
I can't wait to hear them say Nana Jen can I have some candy please.
Makes my heart sing every time I think of having grandbabies.